by Héctor R. Rojas, Ph. D., Washington D.C., 1962.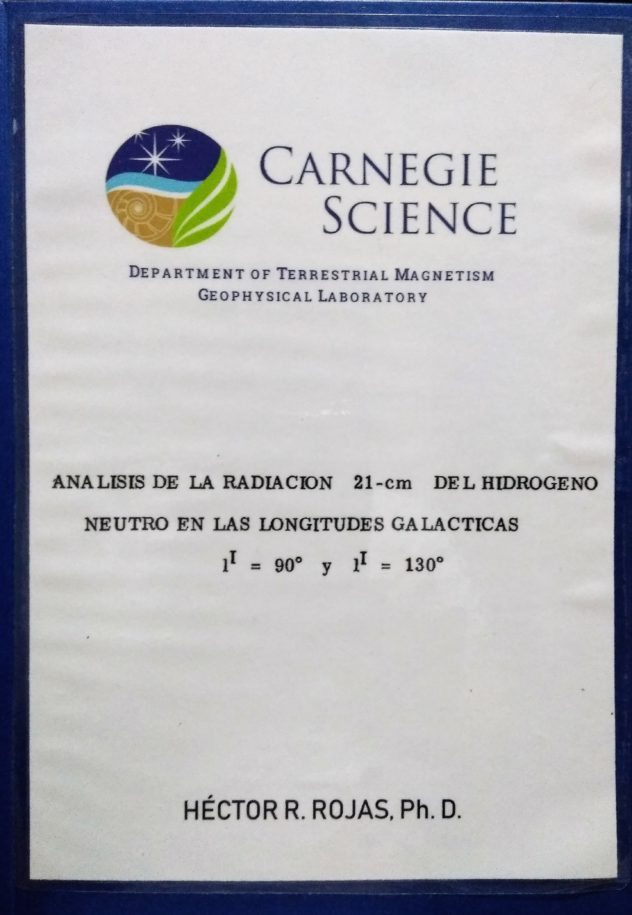 (SPECIAL REPORT CONCERNING AN ASTRONOMICAL DISCOVERY IN STELLAR PHOTOMETRY)
Patrocinado por la Fundación Nacional de Ciencias de los Estados Unidos
By HÉCTOR R. ROJAS
Doctor of the University of París
Research Associate of Pan American College Observatory
Edinburg, Texas, Octubre de 1963.